Aheloy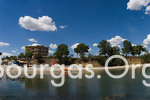 Location: Aheloy is situated on the motorway Bourgas- Nessebar 7 km southwest of Nessebar, near the mouth of Aheloy River. Aheloy is a unique site, having calm and pleasant sea and long and sandy beaches. The quiet sea breeze has a positive impact on the local climate and turns the summer holiday into pleasant and relaxing experience.

Sights and beaches:...
Ahtopol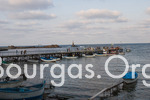 Location: The small town Ahtopol is situated 87 kilometers south of Bourgas. The beautiful mouth of Veleka River is just 4 kilometers away of the resort. It has two long and picturesque beaches. The water tends to be warmer (around 25 °C) and more placid and the off-the-beaten-path beaches allow the opportunity for nude bathing.
History: Its name dates back from...
Бръшлян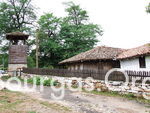 Бръшлян е село в Югоизточна България, в Община Малко Търново, Област Бургас. Името на селото до 1934 година е Сърмашик и е увековечено в химна на Странджа планина — песента "Ясен месец веч изгрява".
Село Бръшлян...
Byala
Varvara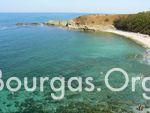 Варвара е село в Югоизточна България. То се намира в община Царево, Област Бургас и е на 9 км от Царево.Варвара е малко рибарско селище, разположено на южното ни Черноморие, близо до границата с Турция. Има няколко...
ЕЛЕНИТЕ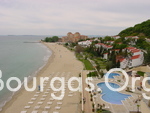 Ваканционно селище ЕЛЕНИТЕ е разположено край черноморския бряг, в най-южните крайморски склонове на Стара планина, на около 17 км североизточно от Несебър и на 55 км от...
КИТЕН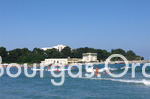 Kiten is a resort on the southern Bulgarian Black Sea in which beautiful waters and deep forests of the Strandja Mountain are uniquely combined. Kiten has two beaches – Atliman on the north (with nice sand dunes) and Karaagach on the south, divided by a small peninsula, called Urdoviza. The resort is located 55km away from Bourgas and only 5km away from the resort of Primorsko. It is near the...
Kraimorie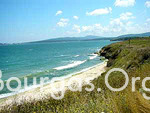 Location: The holiday village of Kraimorie is located about 10 km to the south of Bourgas and 20 km to the north of Sozopol. With the expansion of Bourgas, Kraimorie was formally included within its boundaries as one of many quarters. Yet it still preserves the image of a typical seaside village, contrasting greatly to the urban views of the city. There are beautiful beaches...
Nessebar
Nessebar - Ancient and Modern Part

The New part of Nessebar
Administrative life is concentrated in the new part of Nessebar. This part of the town is characterized by its modern architecture. The hotels, guest houses and private lodgings are also modern and correspond to the latest trends in tourism. To the north and...
Obzor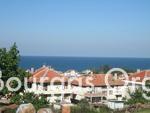 ГрадОБЗОР, красиво разположен в най-източното подножие на Стара планина, в широк залив на Черно море, се намира на 60 км южно от Варна и на 74 км...
Поморие
Поморие е град в Югоизточна България. Той се намира в Област Бургас и е в близост до град Бургас. Градът е административен център на община Поморие.
Градът е основан като гръцка колония с името Анхиало в края на V...
Rezovo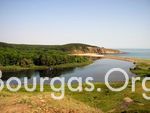 Резово е село в Югоизточна България. То се намира в община Царево, Област Бургас.Намира се на 15 км южно от Ахтопол. Напоследък езиковедите свързват името на селото с тракийското лично име Резос. Така се казвал царят на...
Сарафово - Община Бургас, кратка история на Сарафово
Сарафово възниква в периода 1912 - 1922 г.. Първите му жители са заселници - бежанци от Одринска Тракия.
От 28.08.1922 г., селището получава статут на самостоятелна единица, в рамките на Поморийска околия, като през 1929 г....
Sozopol
Chernomorets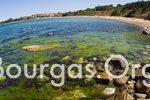 Location: Chernomorets is a little quiet Black Sea resort, beautifully situated at the Bulgarian southern seaside. It is artistically spotted on the lovely peninsula, in the bay of Bourgas.
The town is located just 23 km south from Bourgas, and 8 km away from the famous ancient old town of Sozopol and Duni resort.

History: It has rich history,...