Piskiulevi Family Hotel, Nessebar
Семеен Хотел Писклюлеви се намира в Несебър.
Квартири в Несебър. Лятна почивка на море в Несебър
Къща за гости Пискюлеви се намира в гр. Несебър само на 200м. от морския бряг. Разположена е на тиха и спокойна...
South Pearl Hotel Resort & Spa - Sozopol, Bulgaria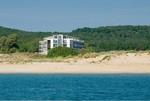 The South Pearl (Resort and Spa) is a four-star hotel situated next to Kavatsi Holiday Village, not far away from the town of Sozopol and 30 km. south of Burgas. The building standing just a few metres away from the beach offers 56 studios, 24 one-bedroom suites and 8 two-bedroom suites. The South Pearl (Resort& Spa) Hotel has a lobby bar and a restaurant.

We offer...
Sun City Hotel in Sunny beach Bulgaria summer resort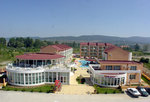 Sunny Beach resort is the most famous Bulgarian Black sea resort.
SUN CITY Hotel is located in a quiet and calm environment in the northwestern part of the Sunny Beach resort, it is only 300 m away from the beach and around 800 m from the resort`s downtown.
The hotel complex, consisting of two separate 3-floor and one 4-floor corpuses in a U-shaped complex on 4500 sq.m....
Eskada Beach Hotel in the town of Ahtopol. AHTOPOL HOTEL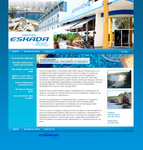 ESKADA BEACH Hotel is located on the main promenade next to the beautiful beach of Ahtopol. Because of its excellent location the hotel guests enjoy the stunning sea view from their rooms. The hotel has 80 rooms /double and studios/ and 1 apartment, all of them stylishly furnished and equipped, offering to the guests of ESKADA BEACH Hotel comfort and coziness. The hotel guests can take...
ATAGEN Hotel, Bourgas
ATIYANA Hotel, Krajmorie
BOURGAS Hotel, Burgas
KAVKAZ Hotel, Sunny beach
MIRANA Hotel, Bourgas
Hotel Baikal - Your Holiday in Sunny Beach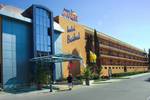 Hotel Baikal is situated in the central part of Sunny beach at about 150 m from the beach. It contains four parts with various height - 3, 4, 5 and 7 floors. There are 252 double rooms, 28 studios and 20 apartments, 2 lifts in main building, reception. There are also main restaurant, A-la-carte restaurant, lobby-bar, pool bar, shop, exchange, hairdresser, massage saloon. All rooms in hotel...
MOMINA SALZA Hotel, Borovetz
HILL Towers Hotel, Sveti Vlas
Bulgaria Hotel, Bourgas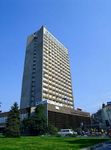 Discover how our attention to detail complements your Guest Room experience. Hotel Bulgaria offers the finest in personal service and facilities – a place where luxury resides in every detail; where a flair for elegance and style provides the utmost in comfort and friendly hospitality.
Hotel Bulgaria offers 90 double and 56 twin bed rooms, 8 suites and 3...
Къщи за гости
Алтернативен туризъм, летни къщи, дискретни кътчета за почивка.
Hotel Aqua
Хотел Мираж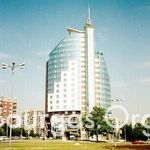 Hotel "Mirage" is situated one kilometer away from the center of Bourgas on the main road. It is located on a suitable road junction with a direct way to Sunny Beach, Varna, The South coast and the capital. The luxury comfort and standard which the hotel offers makes is the most attractive and modern place in Bourgas, suitable not only for business visit but also for vacation and tourism....
Chateau Medovo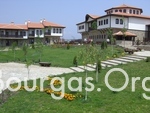 Château Medovo is an ethnographic tourist complex built in authentic Bulgarian style. It is located within the village of Medovo, near the Black Sea coast, 22 km north-east of Bourgas and 12 km west of Sunny Beach. In the southern skirts of Stara Planina (Old Mountain), the village enjoys a mild breeze and cooler temperatures due to its higher elevation. The running water comes from...